Service Department
Our Service Department
Problem with your vehicle? Time for your next scheduled maintenance? Our well trained service staff are here to provide you with the highest levels of customer satisfaction.
Just a few reasons to schedule your next appointment at Molle Toyota:
Toyota Certified Technicians, Comfortable Waiting Room, Convenient Hours, Online Appointment Scheduling,
Free Wi-Fi, Coffee, Snacks, Loaner Vehicles, Shuttle Service, Free Car Wash, After Hours Drop-Off, Kids Play Area,
Work Stations, Service coupons, Complimentary alignment check with service, pet friendly & cable TV
Our Location
In-Stock at Molle Toyota
601 West 103rd Street
Kansas City, MO 64114 Get Directions
Service Hours
888-510-7705
| | |
| --- | --- |
| Monday | 6:30 am - 7:00 pm |
| Tuesday | 6:30 am - 7:00 pm |
| Wednesday | 6:30 am - 7:00 pm |
| Thursday | 6:30 am - 7:00 pm |
| Friday | 6:30 am - 6:00 pm |
| Saturday | 8:00 am - 5:00 pm |
| Sunday | Closed |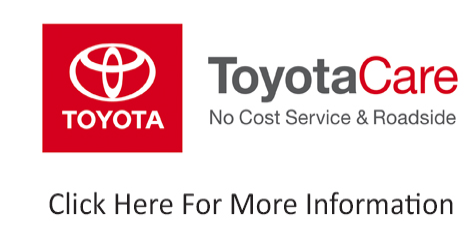 Service
Sean Gavin
TXM Manager - (816) 508-1240
Jorge Batz
TXM Consultant - (816) 508-1240
Aric Kasperbauer
Dispatcher - (816) 508-1240
Bryce Warner
Service Valet - (816) 508-1240
Need Service or Maintenance?
Molle Toyota is one of the premier Kansas City Toyota Dealer for 30 years and proud to be recognized as one of the Kansas City Toyota sources for all of your Toyota automotive service needs. After we've worked so hard to earn your business, we intend to keep it. At Molle Toyota, we've built an automotive service division that our customers consider second-to-none.
Located at 103rd Street and State Line just north of I-435 in Kansas City, were just minutes from Leawood, Overland Park, Olathe, Lee's Summit, Merriam and Lenexa. We have a comprehensive Toyota service center for your convenience where you can relax with a Cappuccino in our spacious and comfortable state-of-the-art service lounge, enjoy complimentary WIFI in the business center and let the little ones play in the interactive, secure children's playroom. Coffee, refreshments and fresh bagels are always complimentary. We have a climate controlled service drive so you have comfort and convenience no matter what the weather.
At Molle Toyota, our highly experienced, knowledgeable and friendly staff is ready to take care of your Toyota service and repair needs. Our repair work is warranted for 12 months with unlimited mileage and our personal guarantee. We offer great prices and regularly offer coupons and specials on scheduled maintenance, oil change, tire rotation, brakes, batteries, wiper blades, winterization service and other parts and services that your Toyota could need. Just check out our website for all the weekly service specials and coupons!
Looking for an oil change in Kansas City that's cheap yet the highest quality available? Is it time to have your tires rotated and inspected along with your belts and hoses? Then check out our Toyota Express Maintenance Service! Molle Toyota Express Maintenance offers everything you need to keep moving. Quality workmanship. Competitive pricing. Fast, quality, superior service without the wait. So you can get in, get out and get on your way in less than an hour. All from the one place you trust to do it right the first time – Molle Toyota!
Scheduling your service appointment is as easy and convenient as clicking Schedule Service on our website. You choose the day and time that works best for you. You'll receive an appointment confirmation along with a reminder prior to your visit. Or if you prefer, you can call us directly at (816) 942-5200 and we'll be happy to schedule an appointment for you.
Discover why Molle Toyota is the largest volume Toyota Dealer in Kansas and Missouri for 18 consecutive years and the Kansas City Toyota Dealership thousands choose when it comes to servicing and maintaining your Toyota. Our factory-trained and certified technicians will fix it right the first time. In addition to passing the rigorous Toyota Certification Program, many of our technicians are also certified by the National Institute for Automotive Service Excellence (ASE) and they use state-of-the-art equipment and tools designed especially for your Toyota as well as genuine Toyota Parts that are designed to keep your vehicle working at Toyota's high-quality levels.
We are a 2014 Toyota President's Award winner, Better Business Bureau A+ Certified, and the 2014 DealerRater Dealer of the Year for Toyota in Missouri! Molle Toyota was the first Toyota dealer in Kansas City and one of the first Kansas City Car Dealers to be DealerRater Certified ensuring that we take our reputation as seriously as you do.Click here to check out more than 1,000 on-line reviews and testimonials and learn why Molle Toyota is the largest volume Kansas City Metro Area Toyota dealership for *20 consecutive years! Plus now you can rate your service experience with us on DealerRater and Google Reviews!
For fair, honest, value-added service in a friendly, no pressure atmosphere, come to Molle Toyota for Toyota Service in Kansas City. We also serve the nearby Kansas and Missouri communities of Shawnee, Springhill, Mission, Prairie Village, Country Club Plaza, Gardner, Fairway, Town Center Plaza, Westwood, Kansas City Kansas, Independence, Belton, Raytown, Blue Springs and Grandview. *Based on new vehicles 2016 sales ranking by Toyota Motor Sales, Inc. for the Kansas City region.
We strive for excellent service every time you visit us!
Competitive "Up Front" pricing
Extended evening and Saturday service hours
All repairs warranted for 12 months – unlimited mileage
Complimentary Multi Point Inspection performed on all service intervals
Night drop service is available
Local shuttle service is available
Complimentary exterior car wash (weather permitting)
Clean comfortable waiting room with WIFI
Secure, interactive children's playroom
Genuine Toyota accessories available
Toyota Certified Technicians
Rental cars available on site
Ease of making an appointment with our on-line service scheduler www.molletoyota.com
Why Service at Molle Toyota?
Your vehicle represents a significant investment, and taking an active role in maintaining your vehicle will help you protect this investment. Proper maintenance will help extend the life of your Toyota and preserve its value. In addition to helping you avoid costly repairs down the road, regular maintenance will optimize your Toyota's performance, safety and fuel efficiency.
Although Toyota cars and trucks are known for their exceptional quality and reliability, we are always here to provide you with expert service and advice. There is nothing more important than a competent, trustworthy Technician. One of our biggest assets is our Factory Trained Technicians using the latest digital technology to diagnose and repair your vehicle using only genuine OEM Toyota replacement parts. The Toyota Technician Certification program requires completion of Toyota's specialized, state-of-the-art training as well as rigorous exams through both Toyota and the National Institute for Automotive Service Excellence (ASE). Molle Toyota has an ongoing training program for the service staff, which includes not only the service technicians but also the service manager, advisors and support staff. We can handle warranty repairs on all Toyota vehicles, most importantly, at no charge to the customer. Plus, take advantage of ToyotaCare and get 2 years or 25,000 miles of complimentary maintenance with roadside assistance! Molle Toyota – the Kansas City Toyota Dealer of choice!
Helpful Hints for Toyota Owners
The most important thing you can do to keep your Toyota running well is to change the engine oil on schedule and have factory-recommended service intervals performed on your vehicle.
Replace worn out wiper blades will ensure that you have a clear view of the road under all conditions.
Inspect your brakes at regular intervals according to your Toyota's recommended maintenance schedules.
Keep an eye on tire pressure - losing just a few pounds of pressure in your tires can hurt fuel economy and shorten tire life significantly.
Plus ask about our Complimentary Alignment Check the next time you visit us!
Read your Toyota Owner's Manual. It will tell you everything you need to know about your vehicle.
Synthetic Motor Oil
Today's sophisticated engine systems require a lubricant designed specifically for improved engine performance, increased fuel efficiency and reduced engine deposits. Many new Toyota models are certified for a new zero weight synthetic lubrication standard (SAE 0W-20). Our 0W-20 oil is low-viscosity synthetic oil formulated to provide uniform lubrication and reduce friction throughout the engine. Lighter than conventional engine oil, 0W-20 evenly and uniformly bathes your engine's moving parts, which means less wear and tear, better thermal stability and increased engine efficiency. Please call our service department at (816) 942-5200 to schedule a service appointment or to ask any questions regarding synthetic oil.
Tires
We recommend that tires be rotated every 5,000 miles even if they don't show signs of wear. Tire rotation can often be done with oil change intervals while the vehicle is off the ground. This can also be a good time to have your tires rebalanced. It's also a good time to inspect the tires for any damage, remove stones or debris from the tire treads, check for uneven wear by checking the tire tread depth and of course, checking your tire pressure. It is an advantage when all four tires wear together because as wear reduces a tire's tread depth, it allows all four tires to respond to the driver's input more quickly, maintains the handling and helps increase the tire's cornering traction. Stop by and visit the Molle Toyota Tire Center for one of the largest selections and lowest prices of tires in Kansas City!Plus ask about our Complimentary Alignment Check the next time you visit us! Remember you can check out all our weekly tire specials and coupons on our website anytime!
Complimentary Multi Point Vehicle Inspection
Engine
Brakes/Brake lines
Drive train
Steering components
Suspension/Shock Absorbers
Transmission
Engine air filter/AC filter
Hoses/Belts
Wiper blades
Muffler/Exhaust pipes
Head lights/Tail lights
Alignment Check
Radiator
Horn operation
Plus, we check and fill washer fluid, transmission fluid, brake fluid, power steering fluid, coolant and engine oil.
Call (816) 942-5200 to schedule an appointment or simply go to our Service Scheduler on our website and choose the time and day that works best for your schedule.
Air Filters
Genuine Toyota Air Filters are engineered specifically for your Toyota to provide exceptional filtering efficiency, improved engine performance, and noise-dampening capabilities. They trap dirt and contaminants before they reach your engine, where they can cause wear and reduce performance. Replace your engine air filter every 30,000 miles or 36 months. If you operate your Toyota under special operating conditions, we recommend inspection every 15,000 miles or 18 months. Check for air filter specials and coupons on our website!
Need Parts?
Molle Toyota is a distributor of Factory-Certified Toyota Parts and Accessories. Genuine or "OEM" Toyota parts are specifically designed to provide the safety and service life you expect from Toyota. Ask for Genuine Toyota Parts - Don't settle for less. The Molle Toyota Parts Department is located at 601 W. 103rd Street, Kansas City, Missouri 64114, directly adjacent to the our service center and offers: Extended Hours, Genuine Toyota Replacement Parts and Toyota Factory Accessories for your Toyota vehicle. And don't forget to check out all of our weekly parts specials and coupons on our website!
TOYOTA LIFETIME GUARANTEE
Toyota's confidence in its products and commitment to customer satisfaction are demonstrated by outstanding warranty coverage including a lifetime guarantee on replacement mufflers, exhaust pipes, shock absorbers, struts and strut cartridges. When purchased at and installed by Molle Toyota, these Genuine Toyota Parts are guaranteed to the original purchaser for the life of the vehicle. This includes coverage for parts and labor. Compare the guarantees offered on these parts by aftermarket repair shops; many don't offer the extensive coverage Toyota does. And remember that only Genuine Toyota Parts are manufactured to your vehicle's exact specifications. So don't compromise: When replacement time comes, count on Molle Toyota for quality, performance and the peace of mind that comes with a factory-backed lifetime guarantee.